What We Do
Sonos Playbase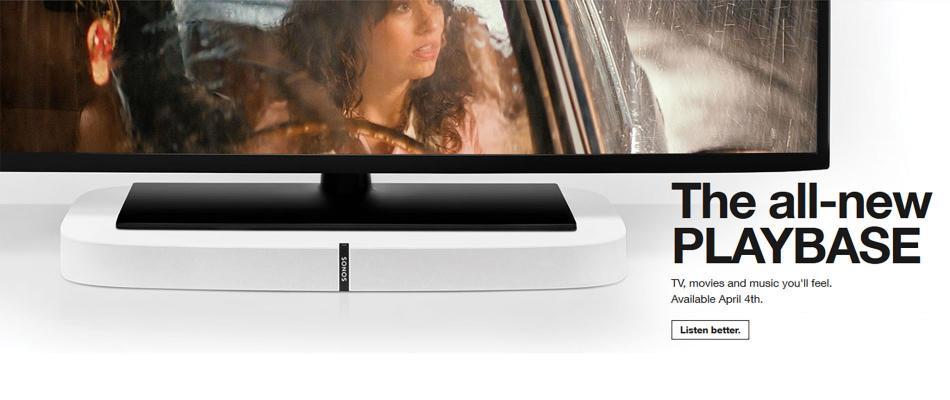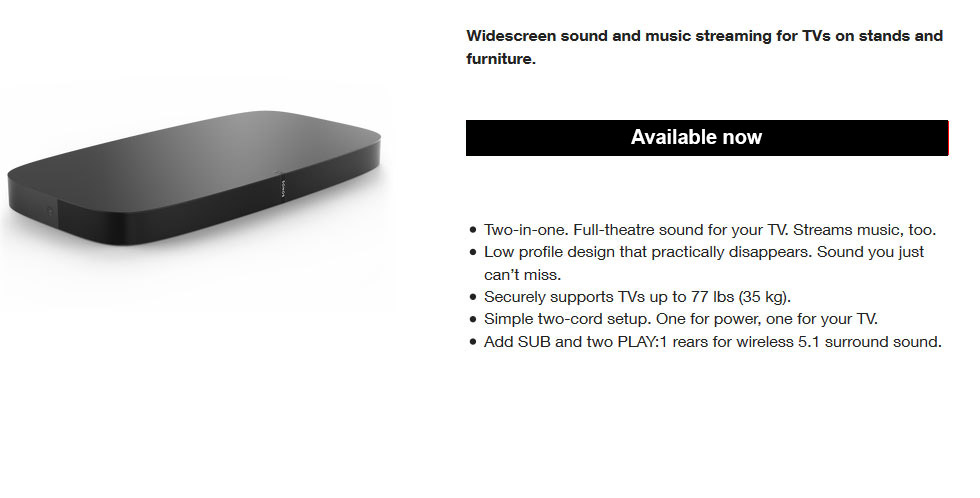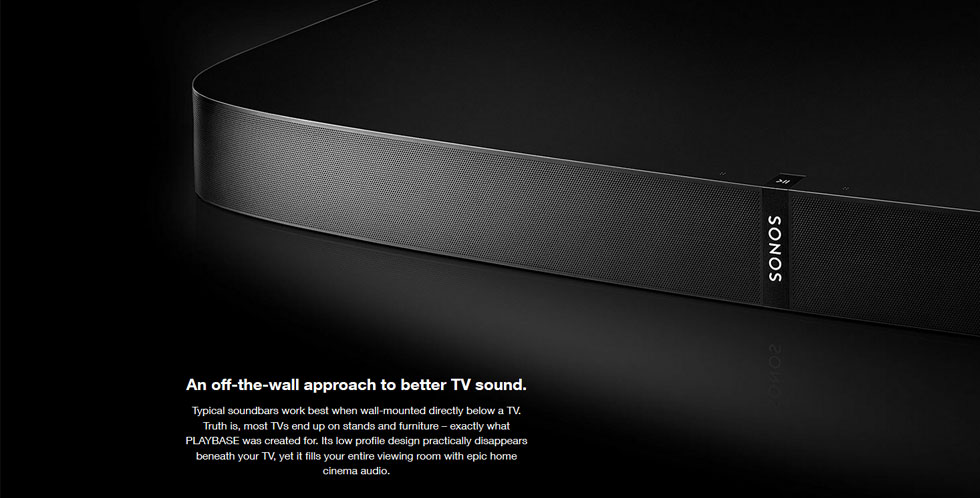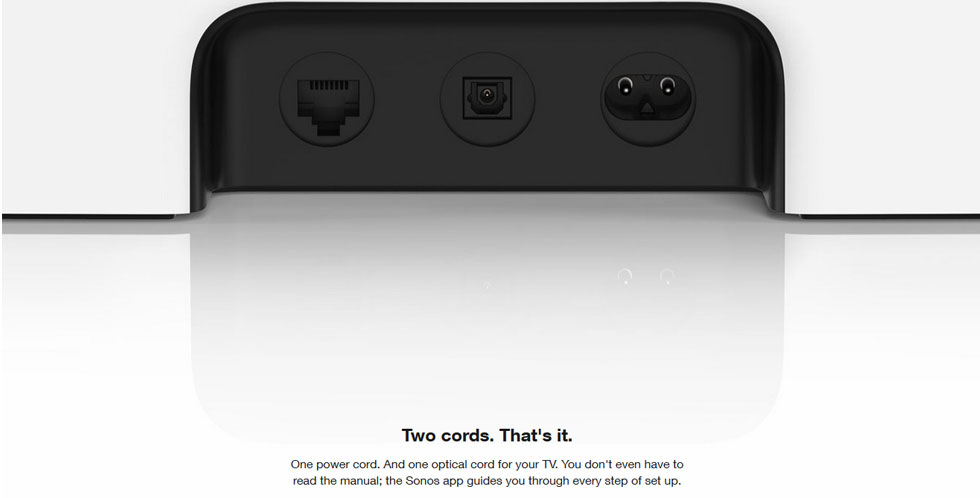 Additional Features
SPEECH ENHANCEMENT SETTING.
Keeps dialogue volume consistent while reducing the intensity of loud sound effects. So you can clearly understand even the faintest whisper.
NIGHT SOUND SETTING.
Don't want to disturb the rest of the house? Turn on Night Sound. At lower volumes, quiet sounds get a slight boost while loud ones are automatically reduced.

PLAYS EVERYTHING.
Cable boxes. Gaming consoles. Satellite boxes. Blu-ray players. If it's connected to your TV, PLAYBASE will play it.

WIDESCREEN SOUND. NO WALL-MOUNT REQUIRED.
PLAYBASE securely supports TVs up to 77 lbs (35 kg). Which covers just about any TV that comes with its own stand.